Hi,
the other meters works fine
Just the power meter (and dial) is reporting 0W.
No errors in the browser console.
I've seen now in the dashboard page a "communication lost" on top of the page:
(note that all 4 values of voltage, current, frequency and cos φ are returned live and without any problem, even in the index page)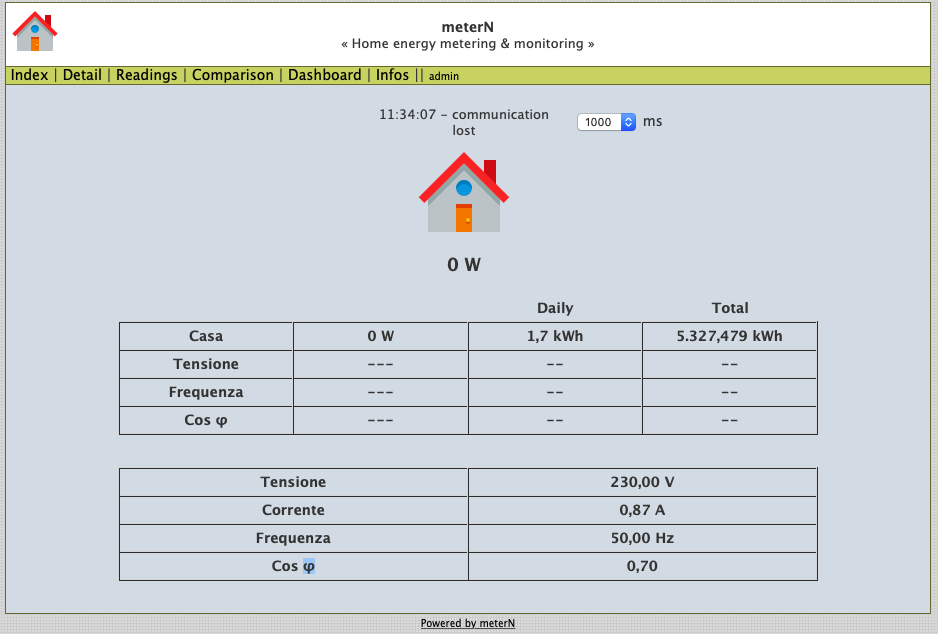 Any idea?
Thank you!